Icons on German oak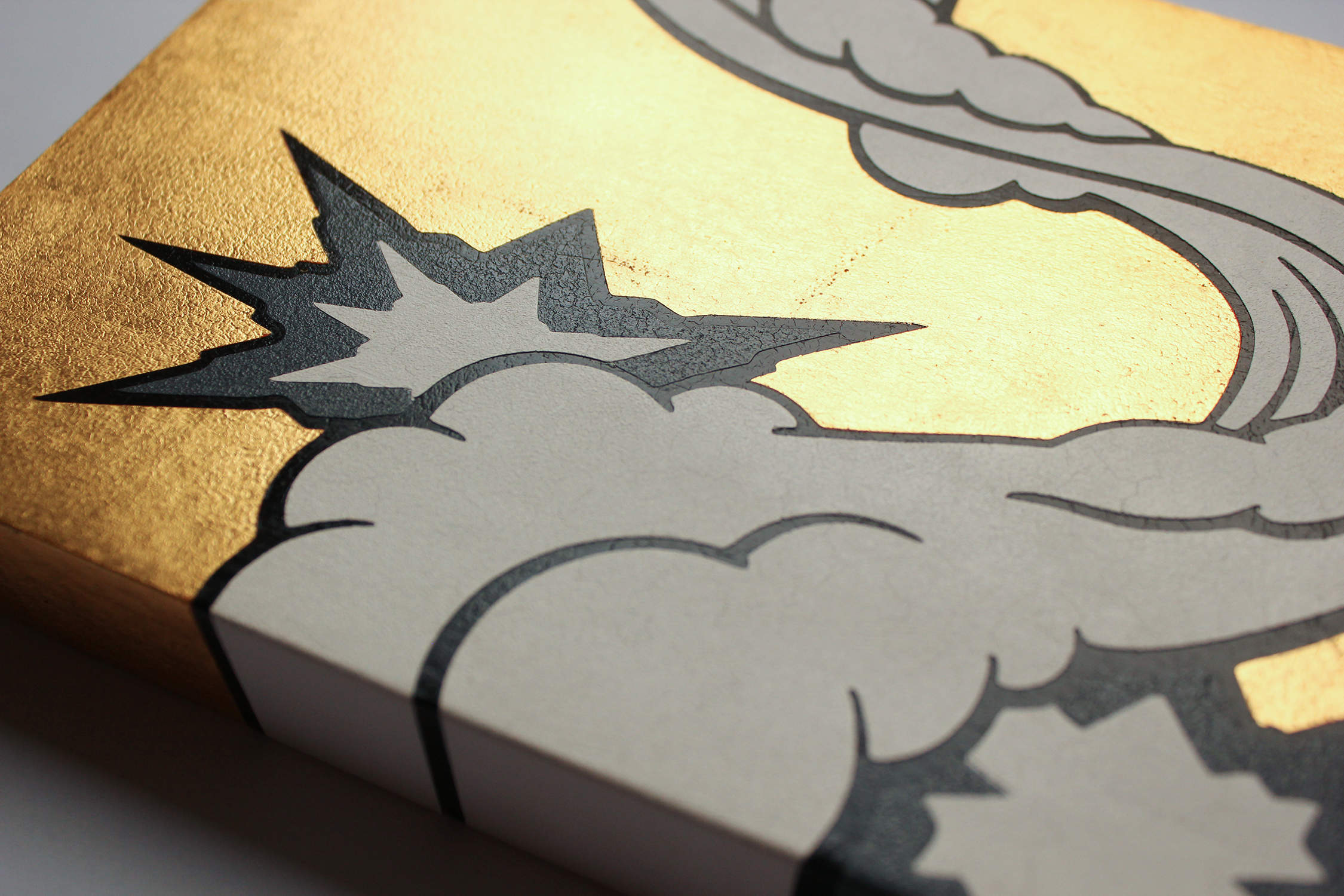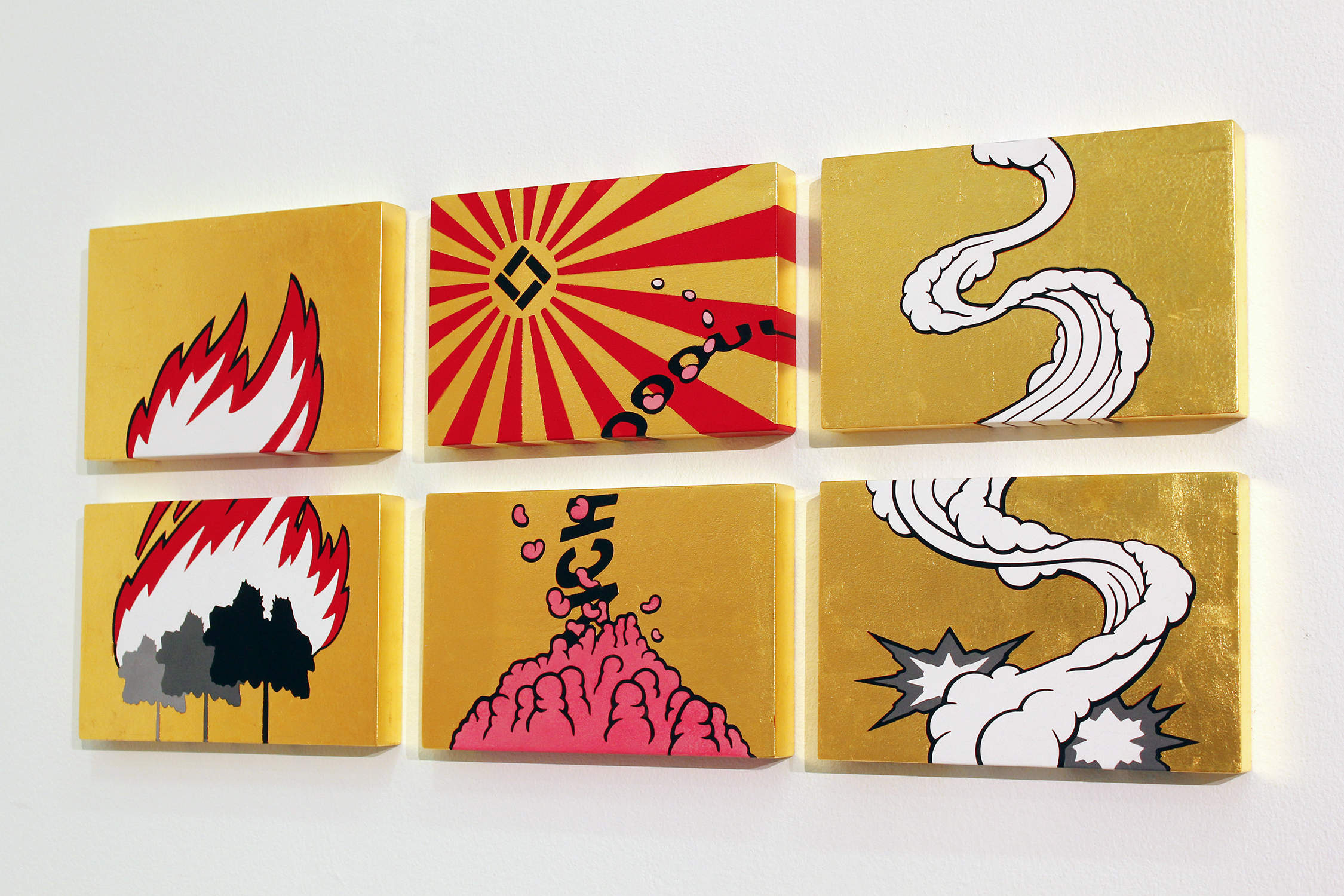 23 karat gold leaf, German oak wood, gauze, rabbit-skin glue, gesso, casein paint, shellac, suspension fitting
6 panels, 21 cm x 14 cm each, c. 22 mm thick
2015
This tiny polyptych depicts Third-Reich-inspired motifs in an aesthetically pleasing manner. Combining traditional icon painting with contemporary stencil technique, the abstracted and simplified images were transferred to German oak wood. Oak trees, their leafs and their acorns feature prominently in German heraldry and have come to symbolize both the country itself as well as German nationalism. The image background is covered in gold leaf. The precious material acts as camouflage and distracts the viewer. But if they don't allow themselves to be blinded, they will notice the contradiction between the painting's themes and its luxurious surface.
Titles of the individual panels (top to bottom, left to right):
1) DIE FLAMME DER WARHEIT (The Flame of Truth)
2) IM WALD DER DEUTUNGSHOHEIT (In the Forest of Interpretive Authority)
3) SONNE (Sun)
4) DIE KLEINEN TIERE (Little Creatures)
5) RAUCH (Smoke)
6) PLOSIONEN (Plosions)
Creating this work, I used both historical and modern technology. First, the wood was prepared with numerous layers of gesso and repeated sanding. Based on digital drawings, I then produced stencils for the various colors on a cutting plotter. The paint, too, was applied in layers, resulting in a shallow relief. Finally, the background underwent a traditional matte gilding process, and the panels were coated in natural shellac for protection.