Site-specific slide show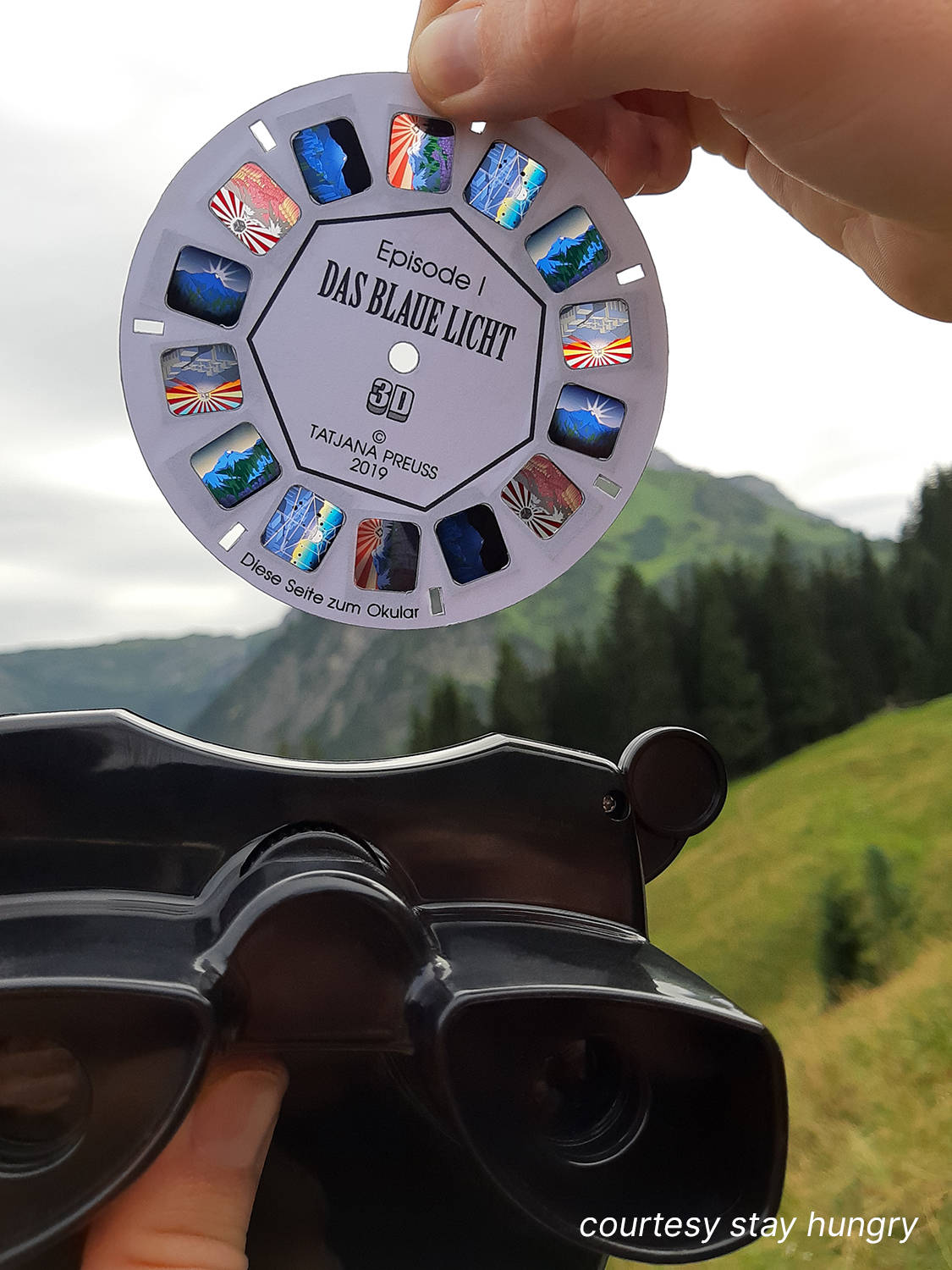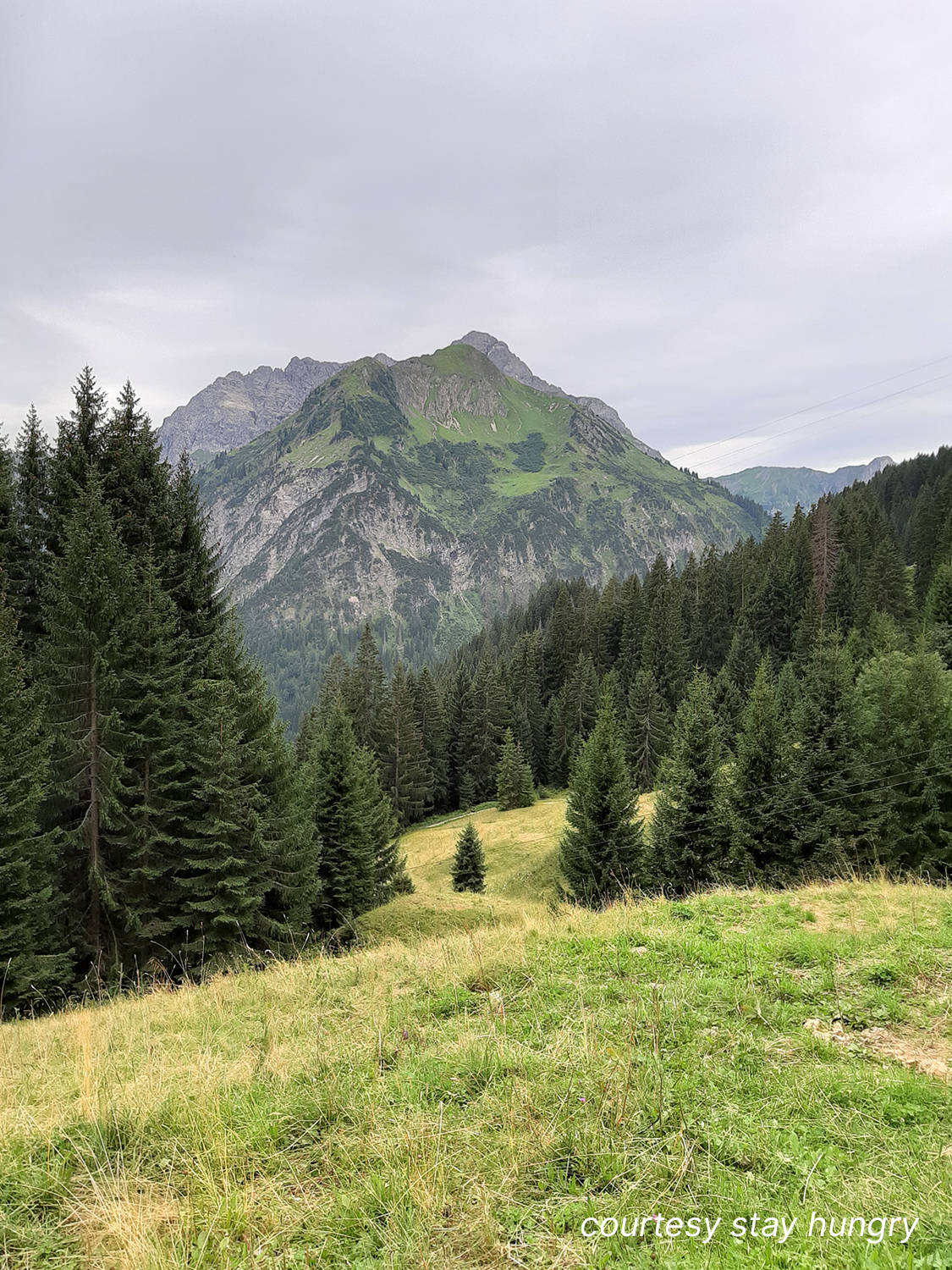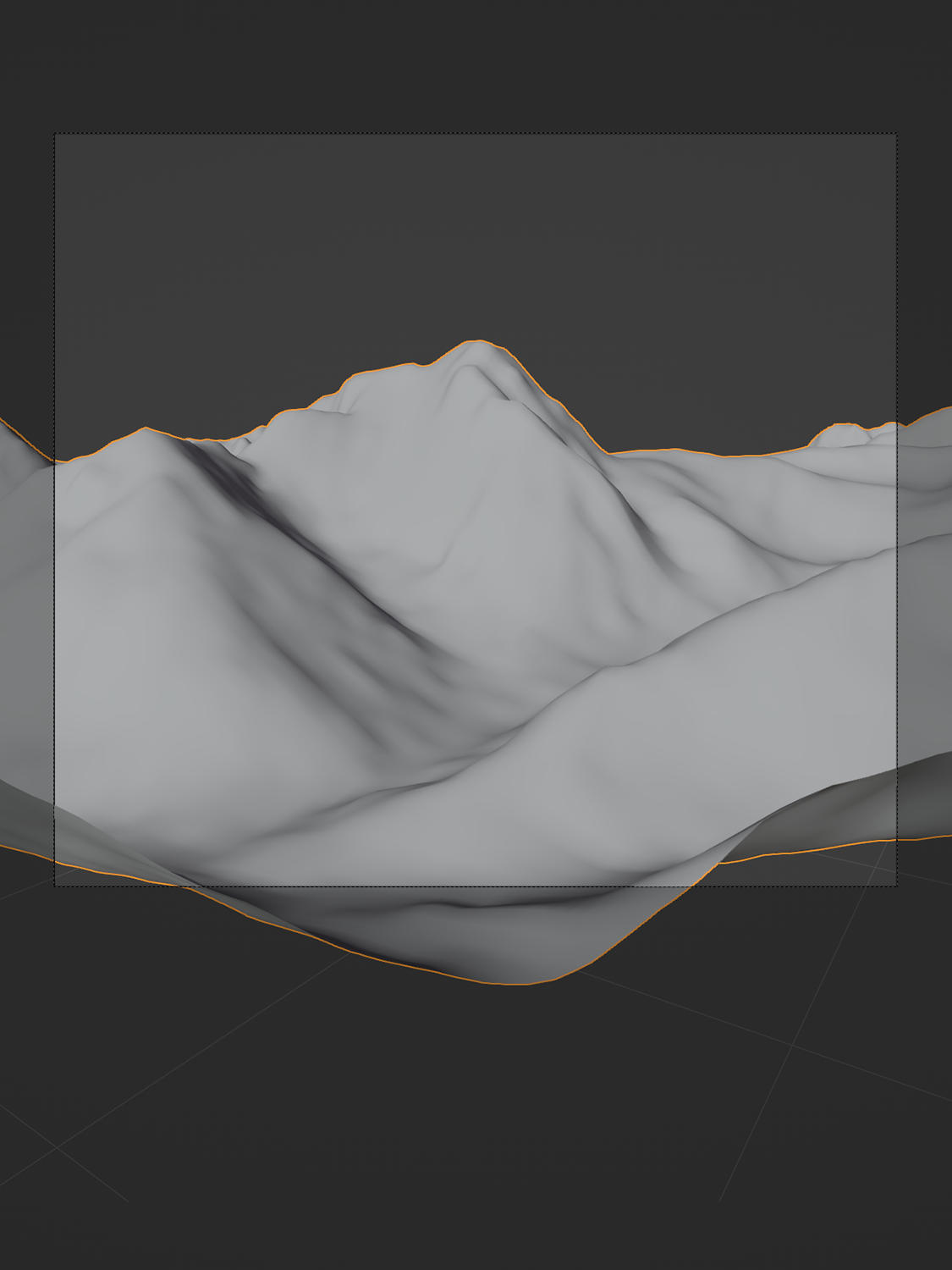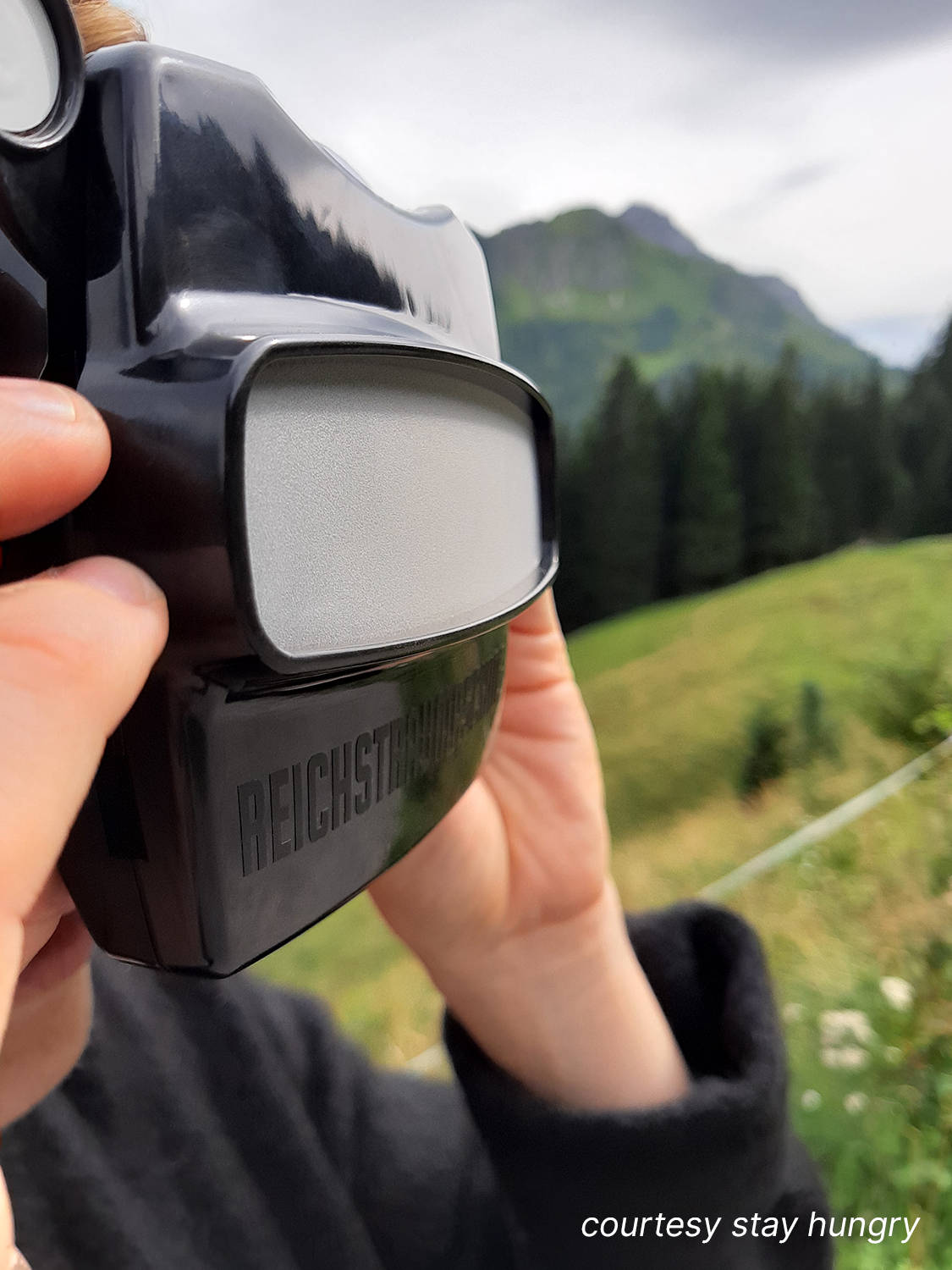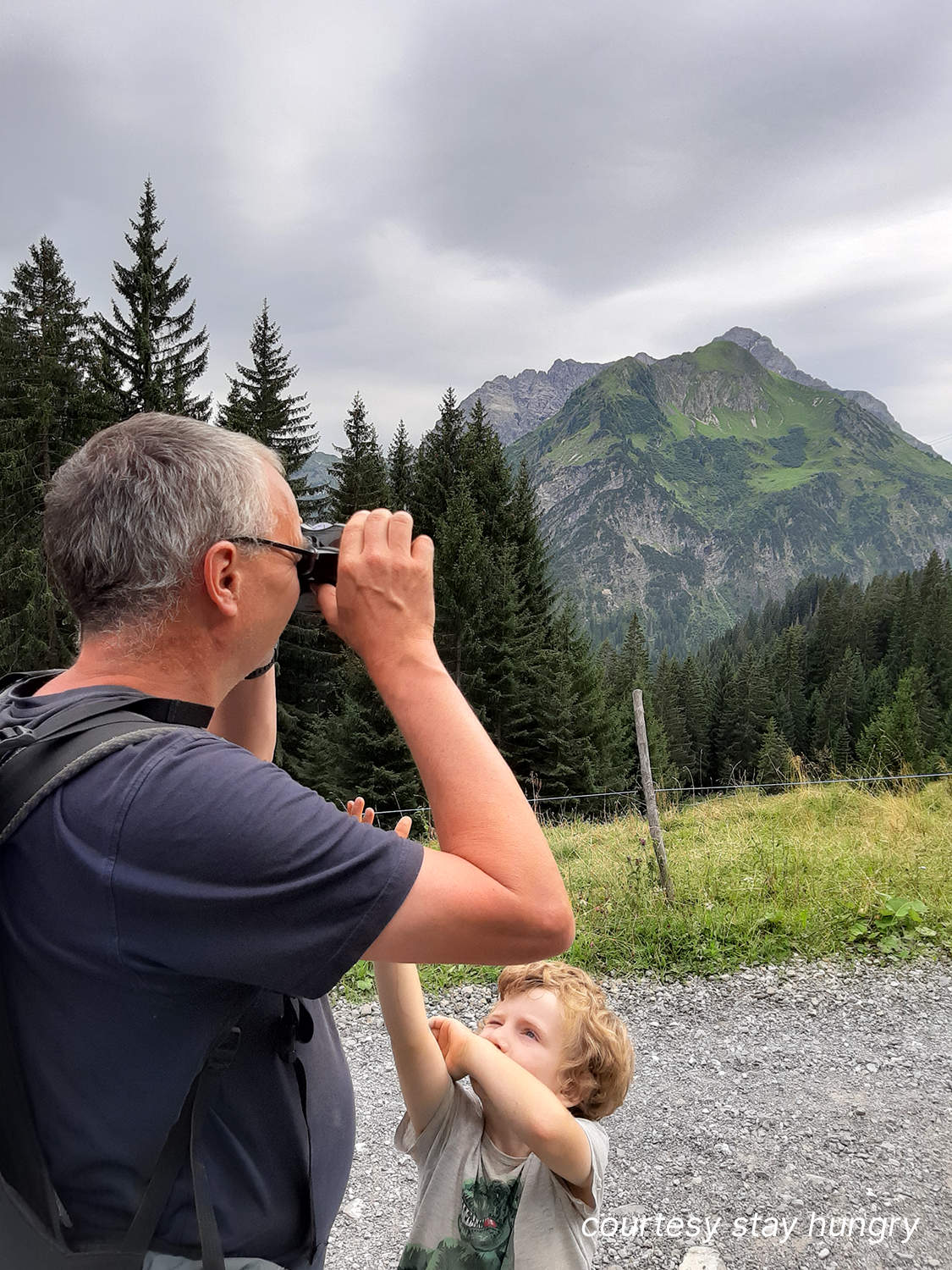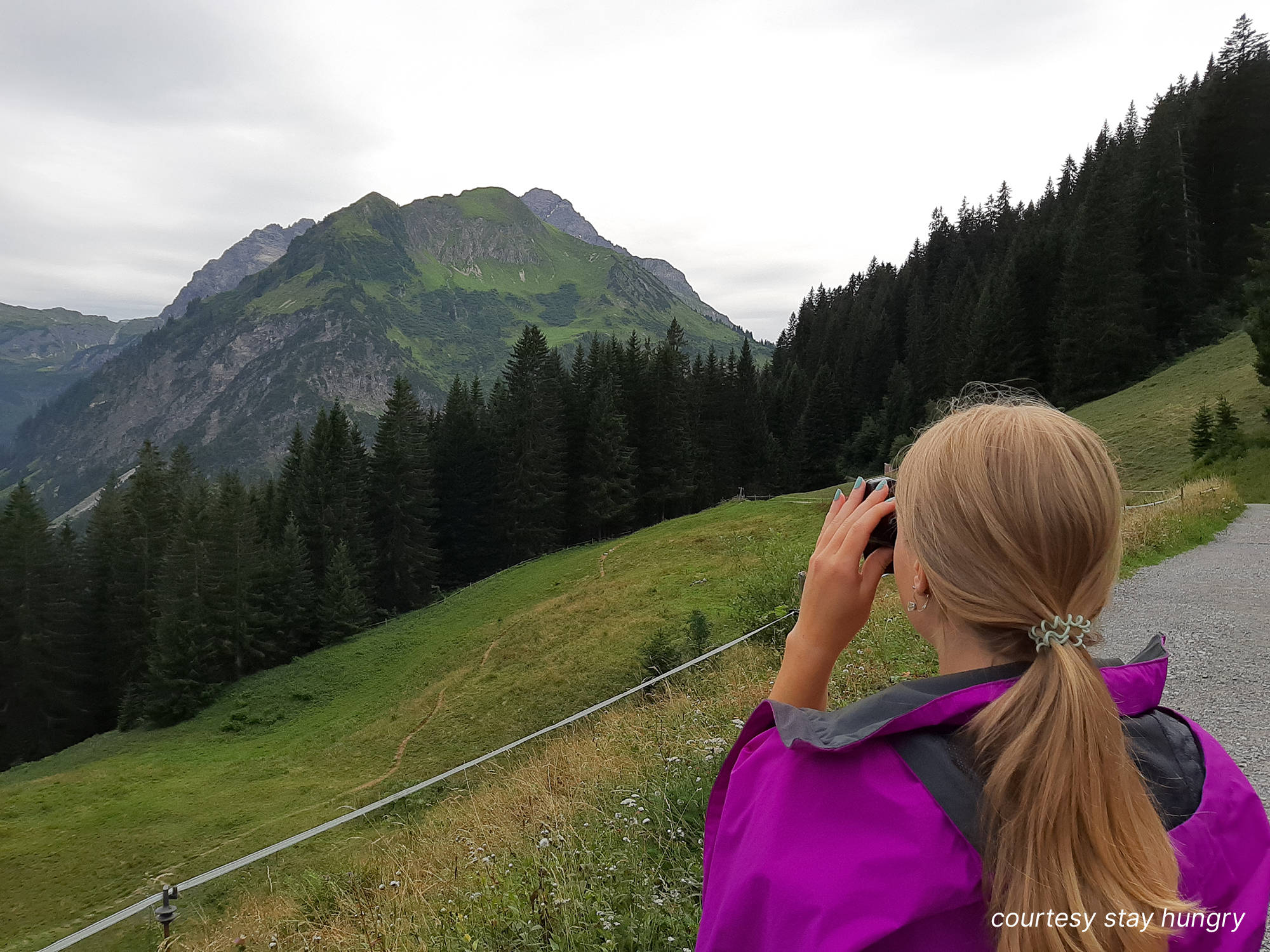 Image reel (color reversal film, cardboard) with 7 stereoscopic slides, View-Master stereoscope, adhesive film
13.0 cm x 10.0 cm x 7.5 cm
Disk ∅ 9 cm
2019
This site-specific work was created for the Berlin-based project space stay hungry and their "26 Relaxercises", a series of exhibitions and interventions in public space in the Austrian Alps. Along with the organizers Meike Kuhnert and Michel Aniol, the artworks and contributions went on a holiday retreat to the Kleinwalsertal valley, where each one was exhibited in a different situation and, according to its theme, in a suitable or completely unexpected location.
In allusion to modern-day tourism and the mountain movie genre popular during the Nazi era, both capitalizing on the beautiful landscape, I created a narrative slide show for a type of stereo viewer first patented in the 1930s — and probably still available for purchase in a souvenir shop in one of the neighboring villages. Using the actual geographic data, I built a model of the Kleinwalsertal valley in a 3D graphics program and placed the virtual camera in the approximate exhibition location (a hillside near the village of Baad) pointing towards the peaks of the Bärenkopf and the Großer Widderstein. From this panoramic template, I then created a sequence of seven digital stereoscopic drawings, which were printed on reversal film and mounted on a paper image reel.
Very loosely based on the eponymous 1932 Leni Riefenstahl movie, the plot of my reel "The Blue Light" starts with a mysterious glow emanating from an inaccessible cave near a mountaintop and luring Little Creatures from far and wide to their doom. The circular narrative continues for as long as the visitor keeps pressing the lever of the "Reichstraumachine".
Das Blaue Licht (3rd Scene) Stereo Image
Place the edge of a postcard or your hand between your left and right eye, then focus on both images at once. Resize the browser window if necessary.