Video animation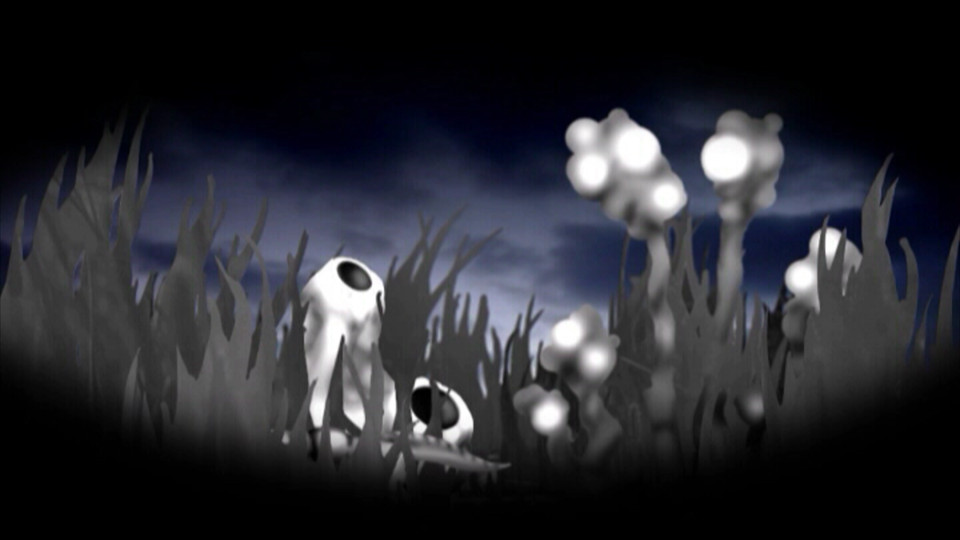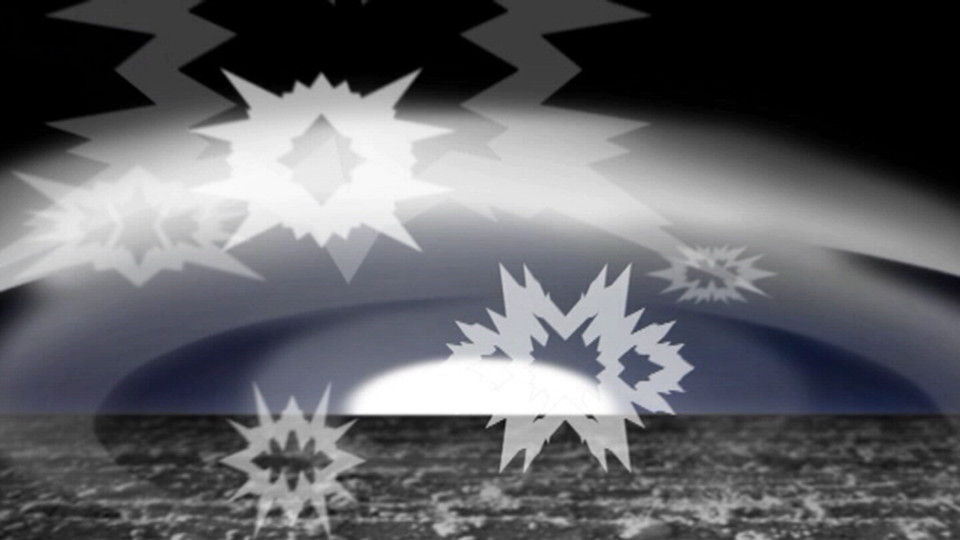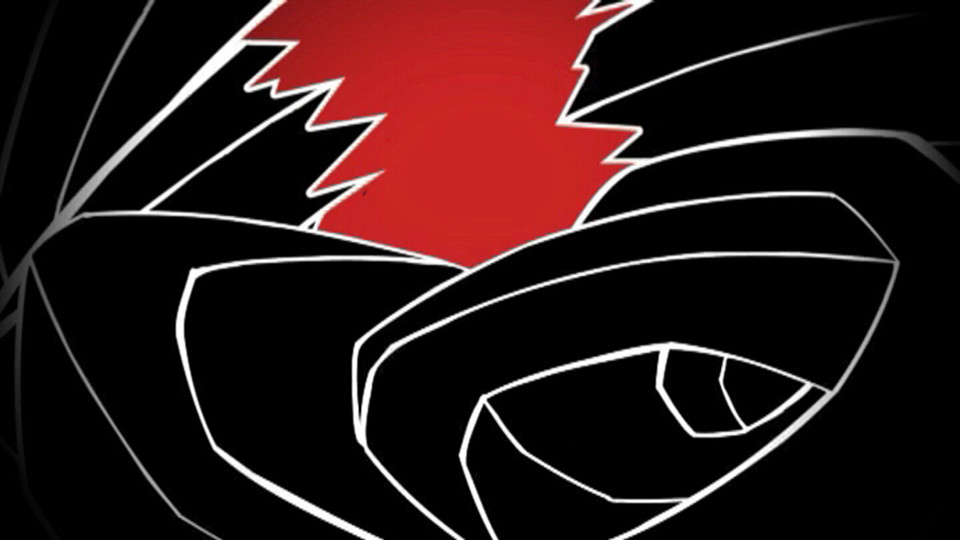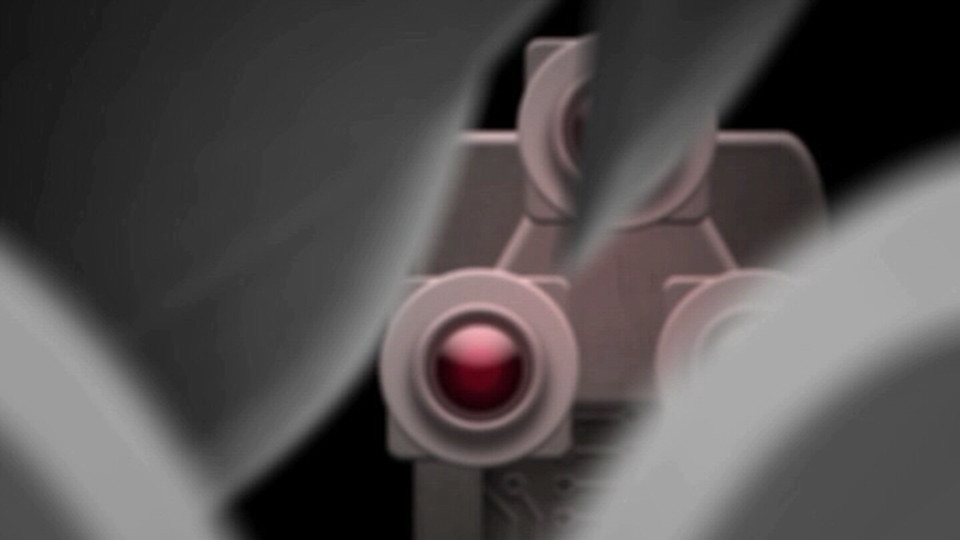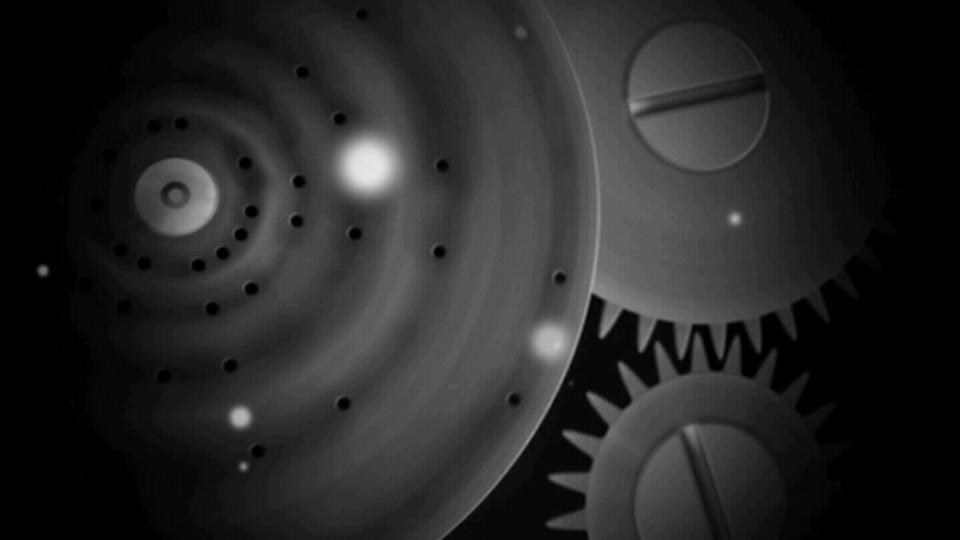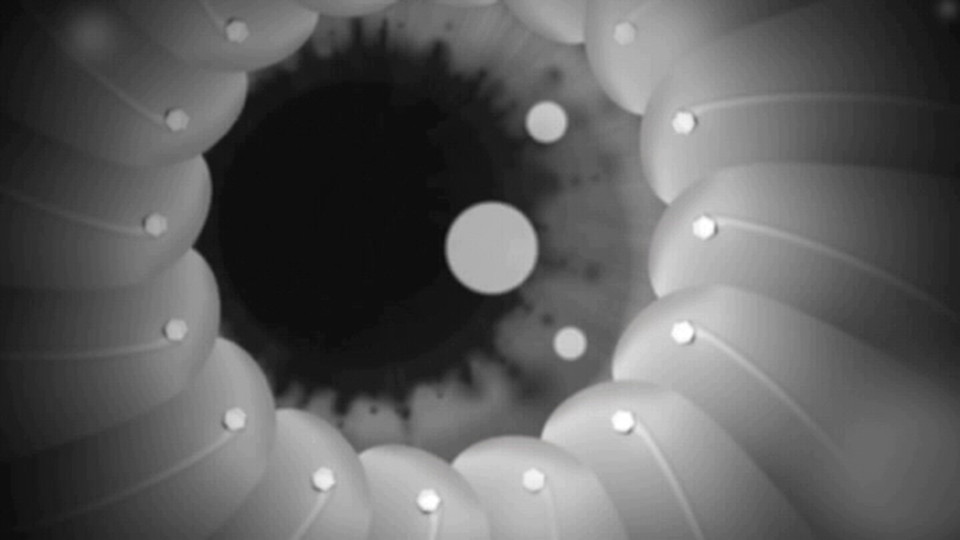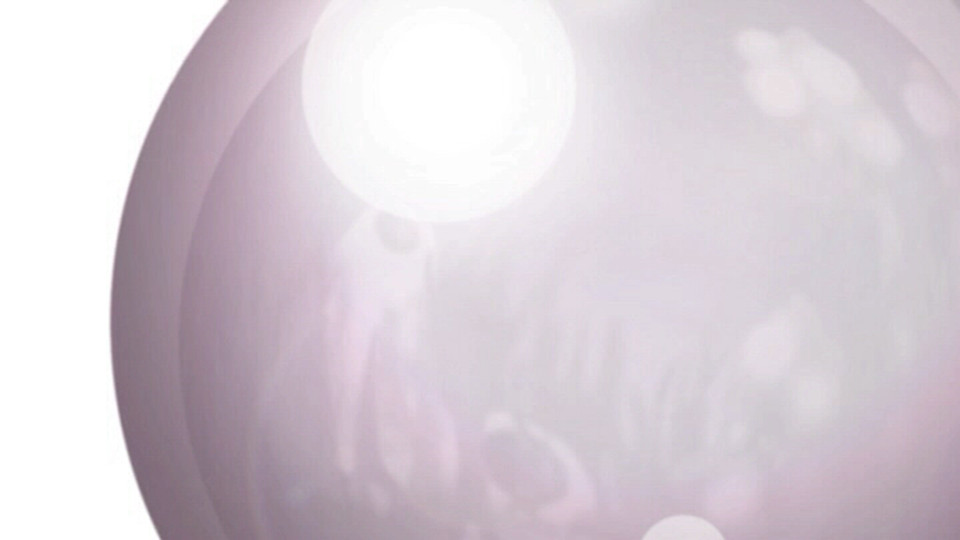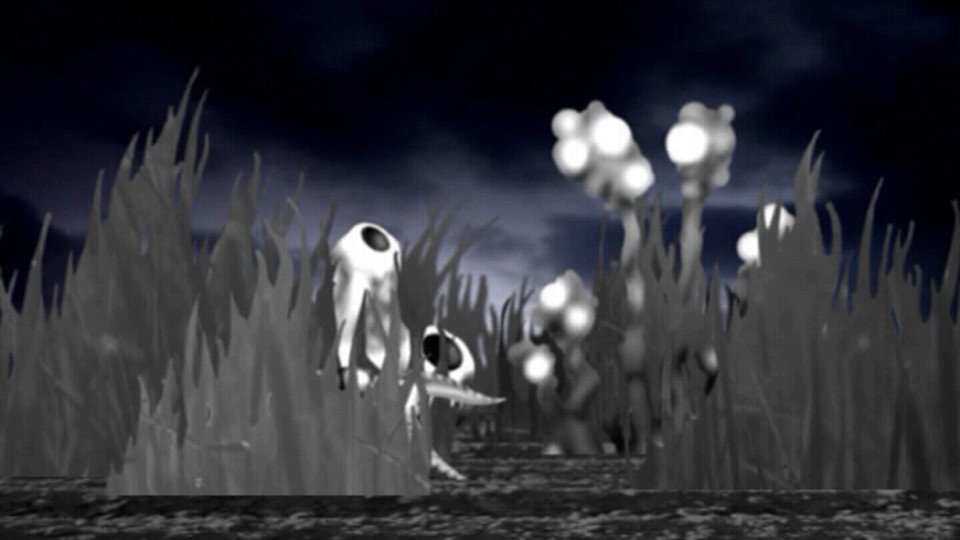 DV PAL widescreen 16:9, color, 16-bit 48 kHz stereo
7:00 min (continuous loop)
2007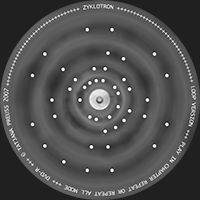 Clip from soundtrack (2:03 min)
Scene 5: The Factory and scene 6: The Tunnel
Living again in my hometown after a long stint abroad, I created this short video animation on the themes of leaving and returning home, taking flight and seeking refuge. The story, as seen through the eye of an invisible protagonist, begins in an idyllic and vaguely disturbing garden. Events on the horizon disrupt the peace, and the protagonist is violently hurled into the air and blown away. After traveling to strange places and undergoing all kinds of transformations, they finally find themselves back in the same spot from which they took off. As the narrative is circular, the video is screened in a continuous loop. The title refers to a type of particle accelerator used in advanced physics research. The machine creates a magnetic field forcing subatomic particles to spiral in an almost perfect circle.
"ZYKLOTRON" was produced for the show "Work Fiction" at Kunstverein Wolfsburg.
Screenplay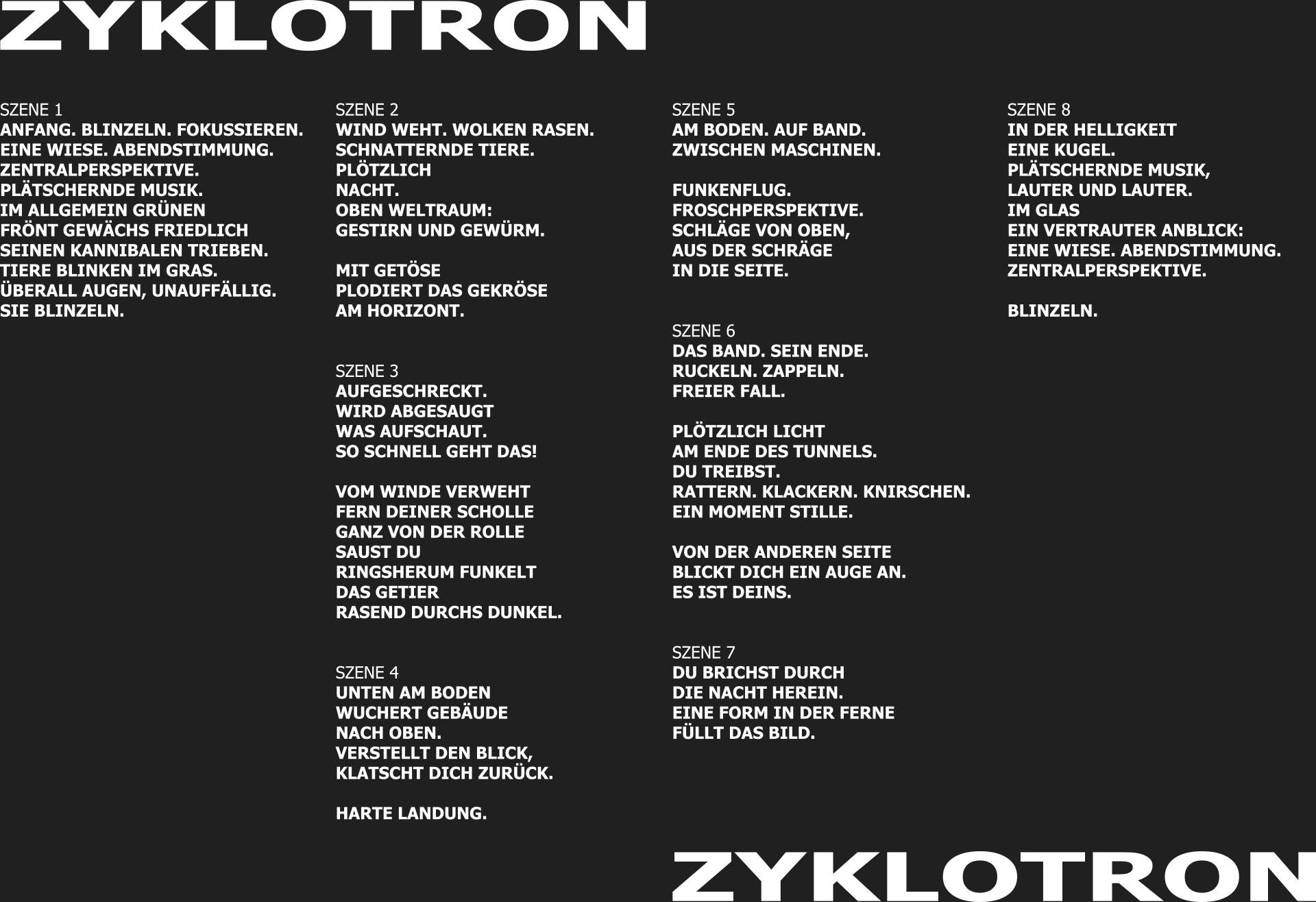 ZYKLOTRON
SZENE 1
ANFANG. BLINZELN. FOKUSSIEREN.
EINE WIESE. ABENDSTIMMUNG.
ZENTRALPERSPEKTIVE.
PLÄTSCHERNDE MUSIK.
IM ALLGEMEIN GRÜNEN
FRÖNT GEWÄCHS FRIEDLICH
SEINEN KANNIBALEN TRIEBEN.
TIERE BLINKEN IM GRAS.
ÜBERALL AUGEN, UNAUFFÄLLIG.
SIE BLINZELN.
SZENE 2
WIND WEHT. WOLKEN RASEN.
SCHNATTERNDE TIERE.
PLÖTZLICH
NACHT.
OBEN WELTRAUM:
GESTIRN UND GEWÜRM.
MIT GETÖSE
PLODIERT DAS GEKRÖSE
AM HORIZONT.
SZENE 3
AUFGESCHRECKT.
WIRD ABGESAUGT
WAS AUFSCHAUT.
SO SCHNELL GEHT DAS!
VOM WINDE VERWEHT
FERN DEINER SCHOLLE
GANZ VON DER ROLLE
SAUST DU
RINGSHERUM FUNKELT
DAS GETIER
RASEND DURCHS DUNKEL.
SZENE 4
UNTEN AM BODEN
WUCHERT GEBÄUDE
NACH OBEN.
VERSTELLT DEN BLICK,
KLATSCHT DICH ZURÜCK.
HARTE LANDUNG.
SZENE 5
AM BODEN. AUF BAND.
ZWISCHEN MASCHINEN.
FUNKENFLUG.
FROSCHPERSPEKTIVE.
SCHLÄGE VON OBEN,
AUS DER SCHRÄGE
IN DIE SEITE.
SZENE 6
DAS BAND. SEIN ENDE.
RUCKELN. ZAPPELN.
FREIER FALL.
PLÖTZLICH LICHT
AM ENDE DES TUNNELS.
DU TREIBST.
RATTERN. KLACKERN. KNIRSCHEN.
EIN MOMENT STILLE.
VON DER ANDEREN SEITE
BLICKT DICH EIN AUGE AN.
ES IST DEINS.
SZENE 7
DU BRICHST DURCH
DIE NACHT HEREIN.
EINE FORM IN DER FERNE
FÜLLT DAS BILD.
SZENE 8
IN DER HELLIGKEIT
EINE KUGEL.
PLÄTSCHERNDE MUSIK,
LAUTER UND LAUTER.
IM GLAS
EIN VERTRAUTER ANBLICK:
EINE WIESE. ABENDSTIMMUNG.
ZENTRALPERSPEKTIVE.
BLINZELN.
* English translation not available at this time.