ミセモノ屋台
Mobile project space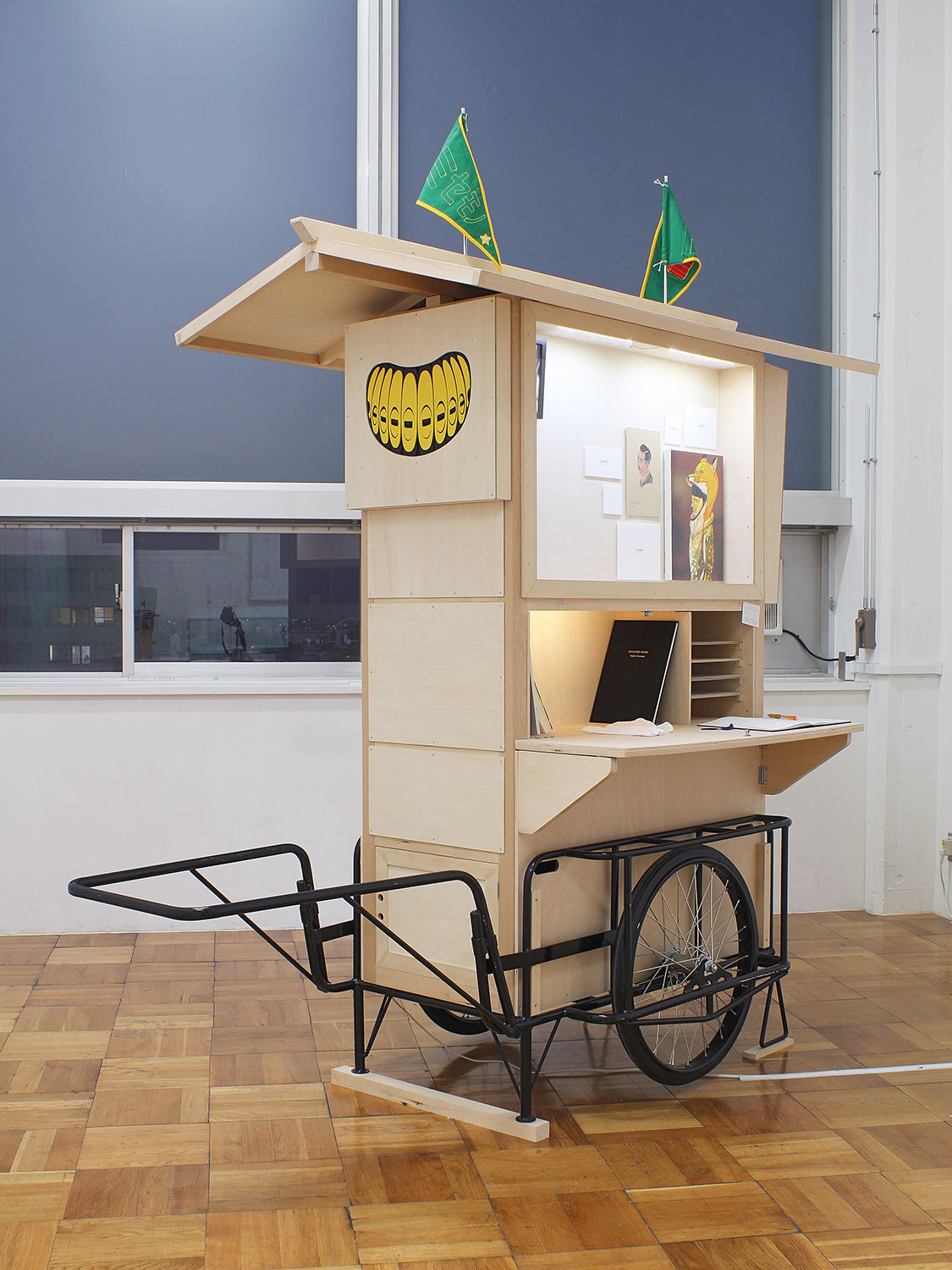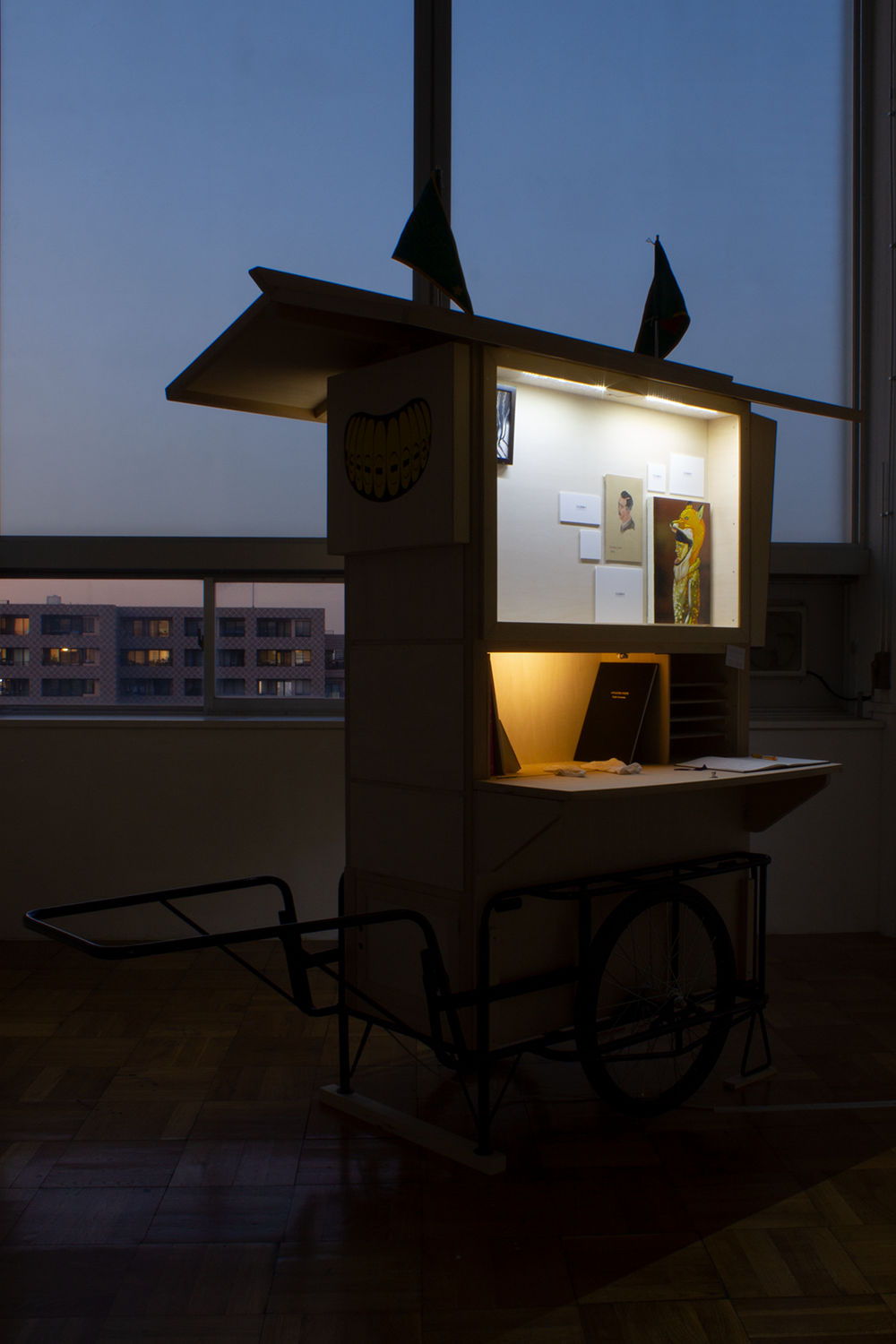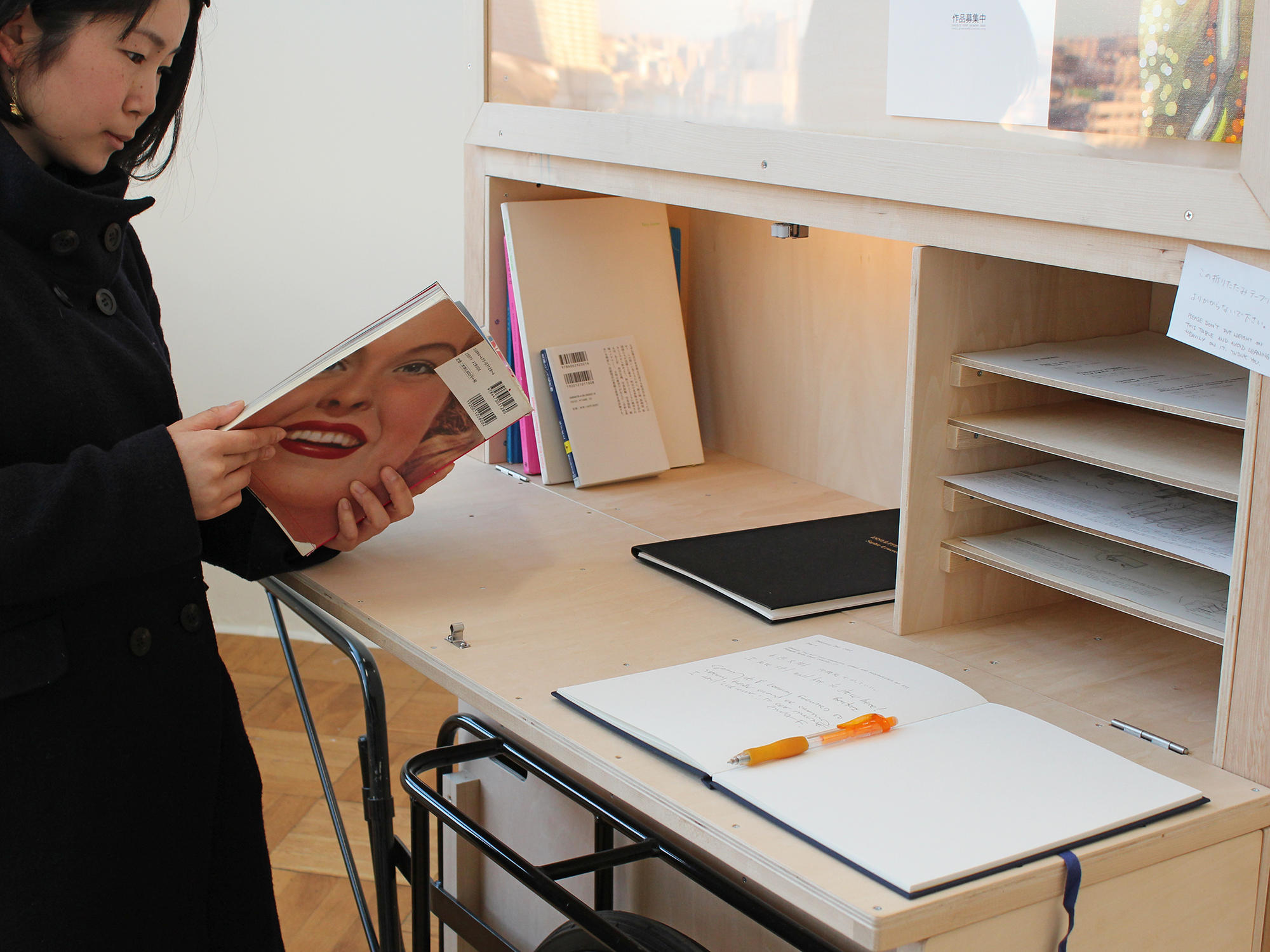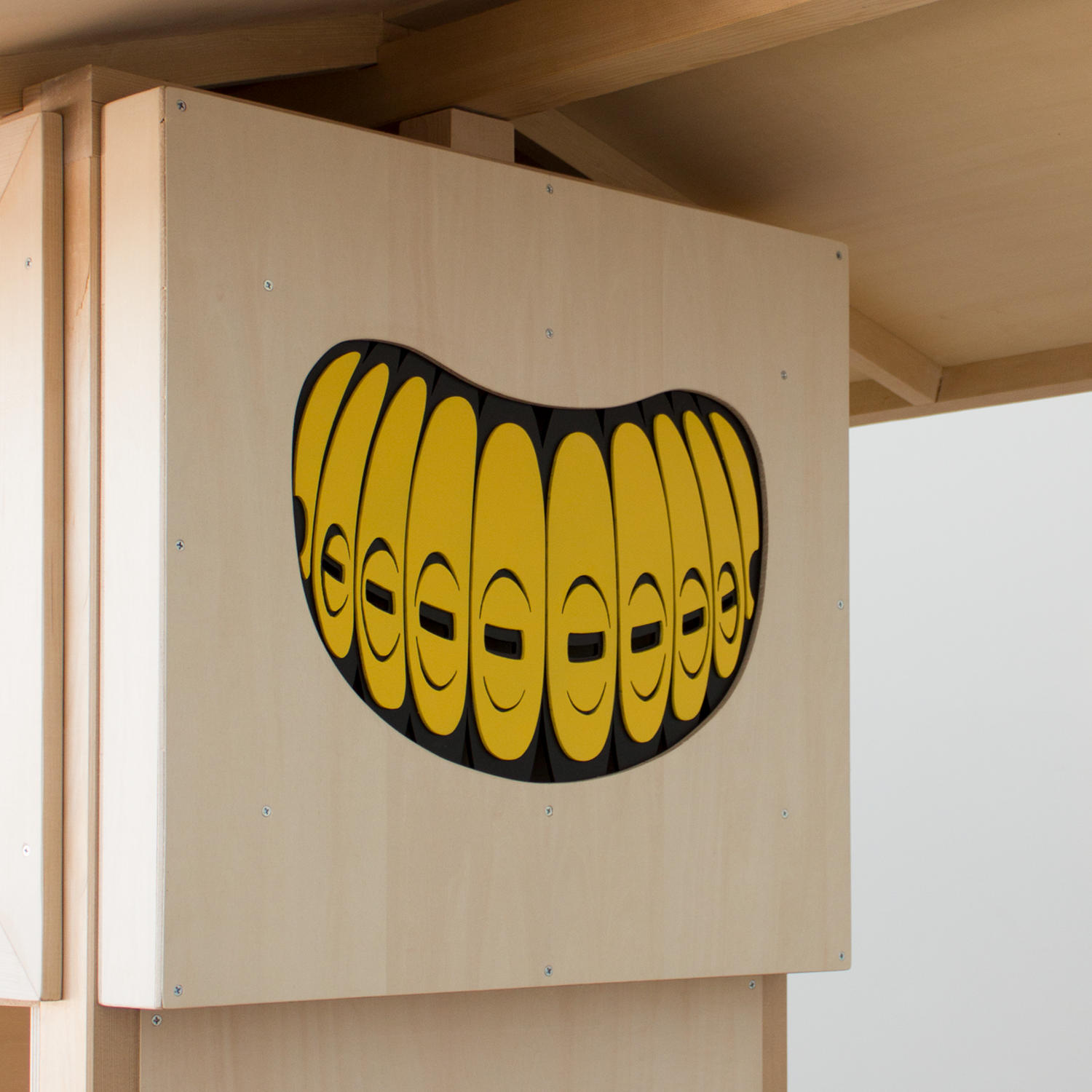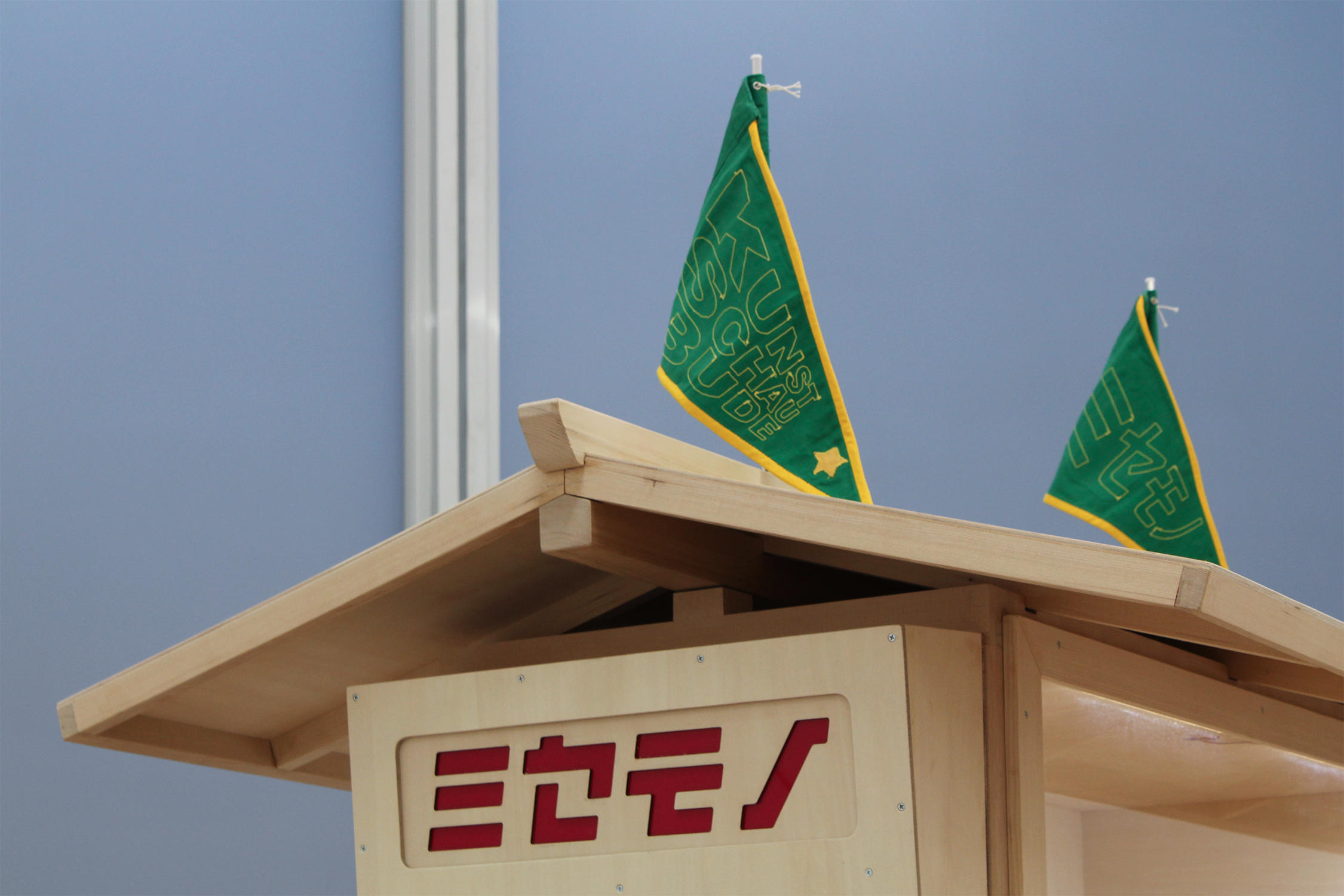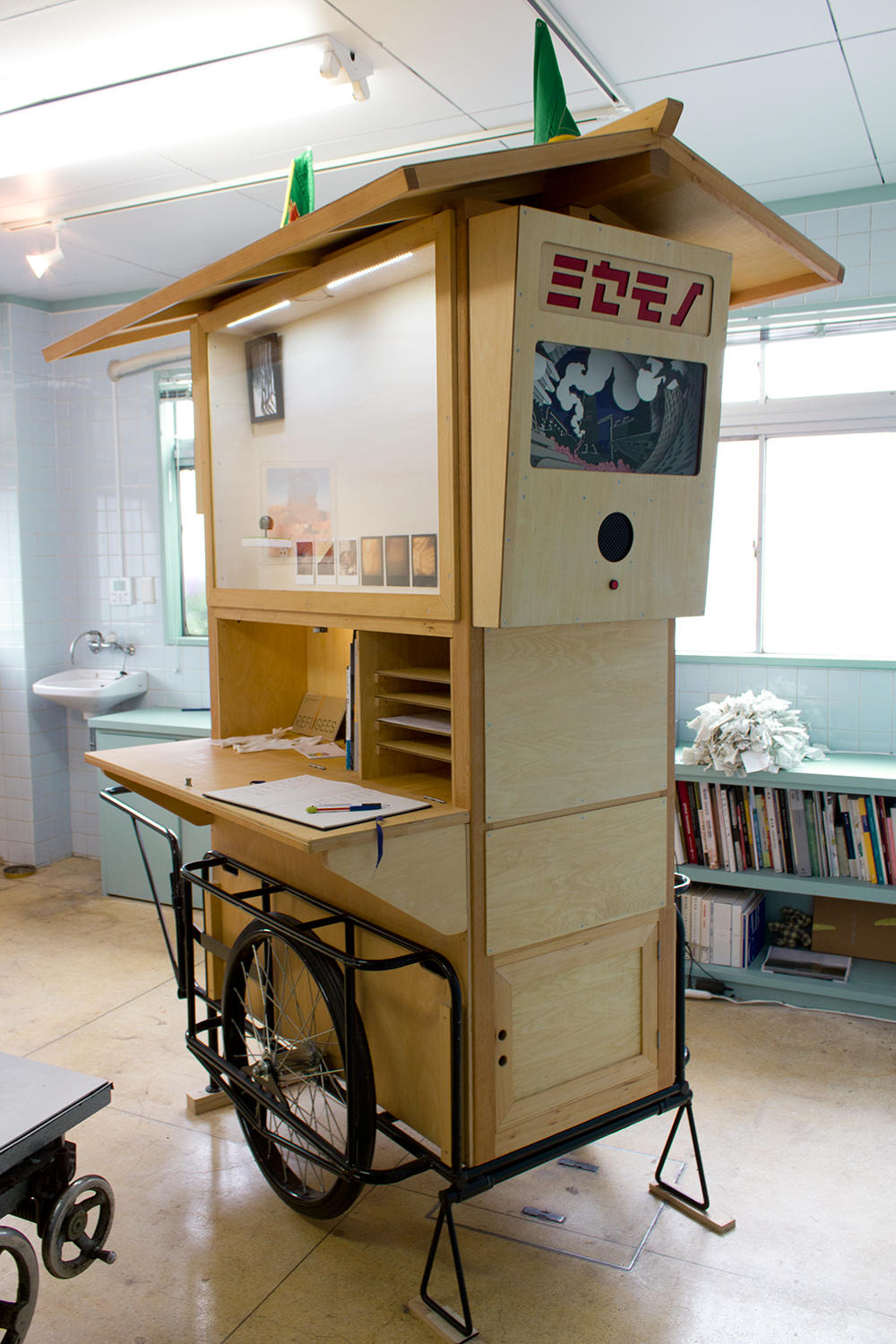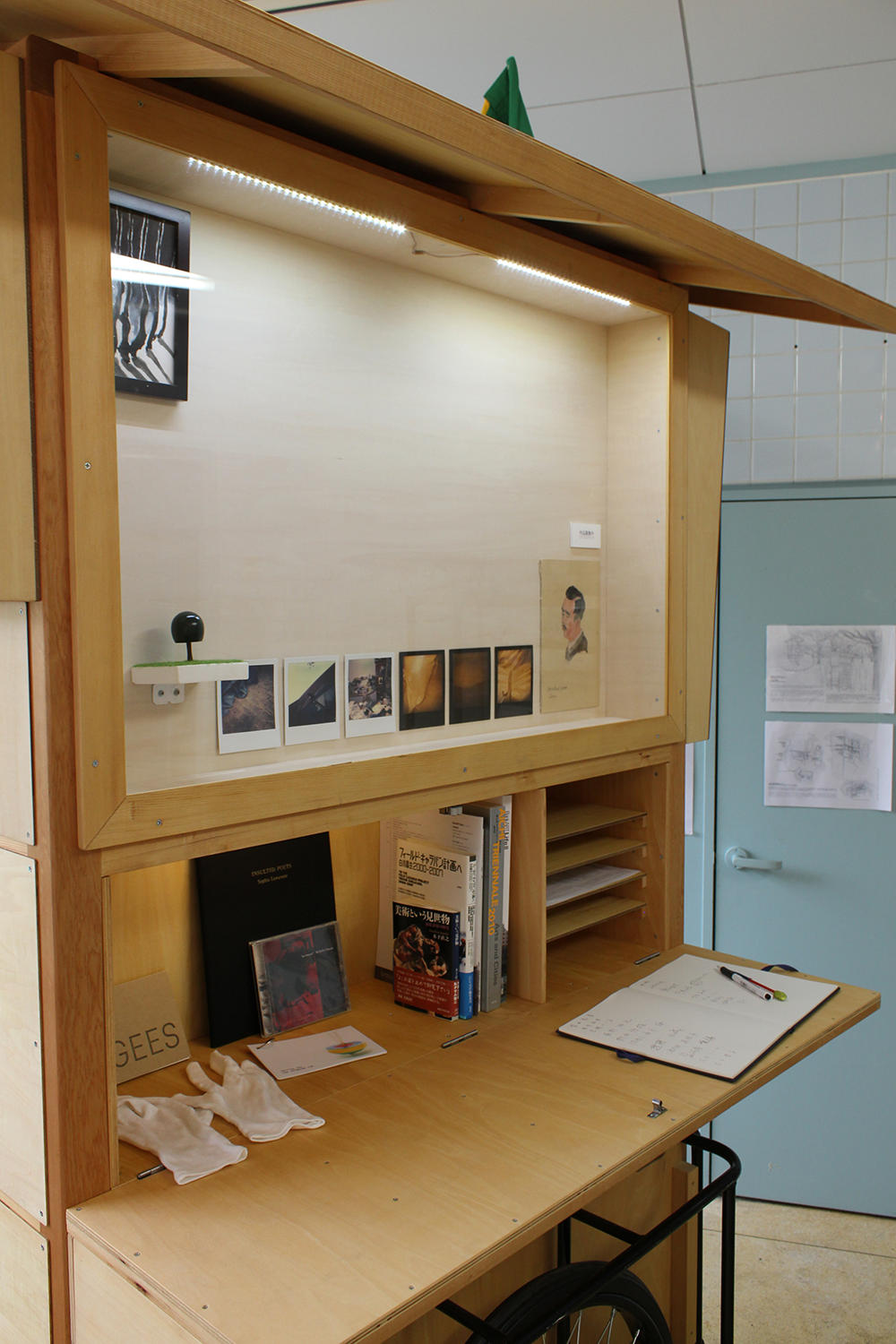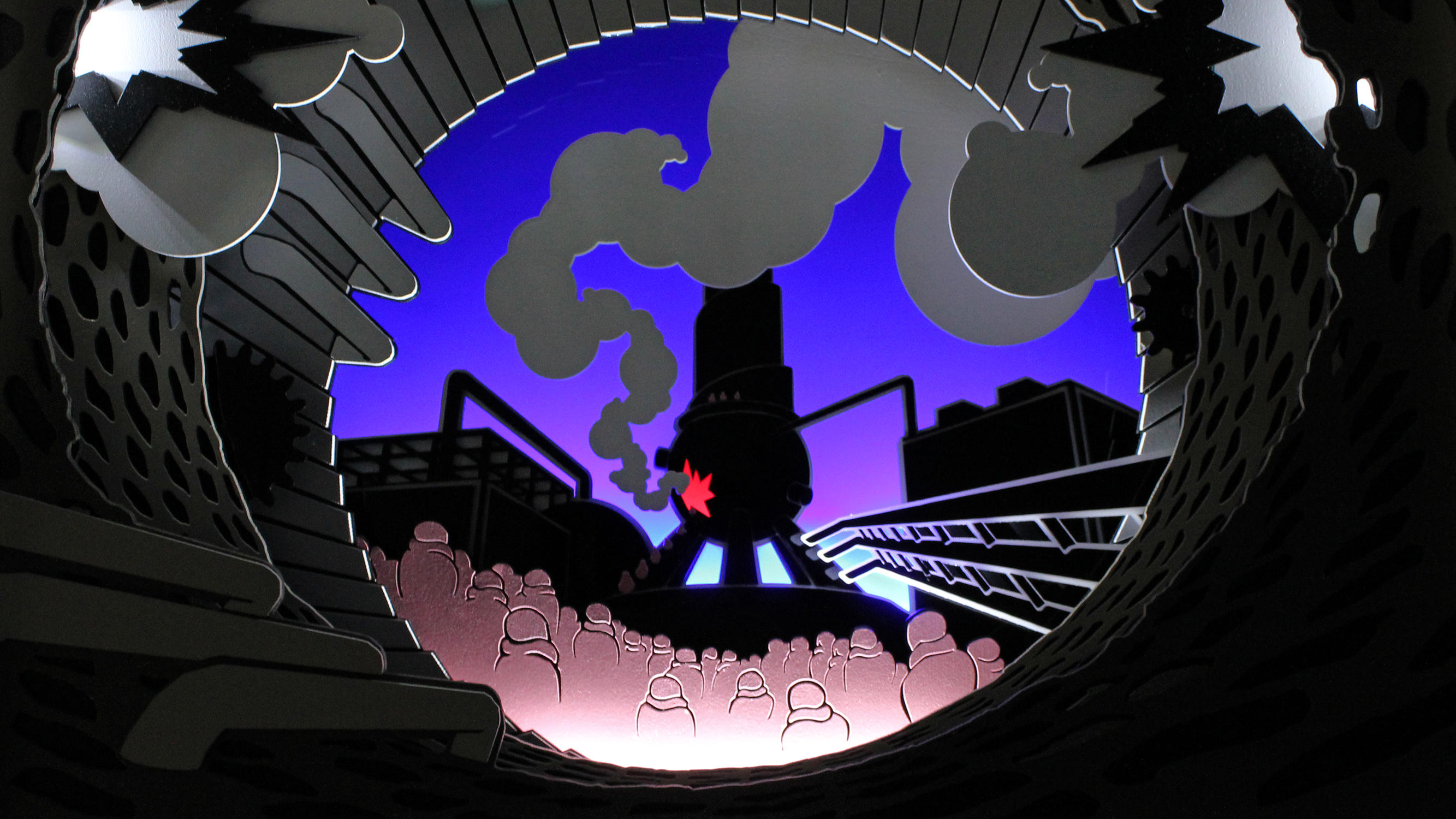 ミセモノ屋台
Mobile project space
Traditional Japanese steel trolley, wood, MDF, acrylic glass, pennons, wood oil, acrylic lacquer, LED lighting, speakers
106 cm x 216 cm x 233 cm
2012
The "Misemono-Yatai" is a mobile gallery for contemporary art in the public space. Outfitted with numerous display cases, shelves and drawers, it provides exhibition space for small two- and three-dimensional as well as time-based works by young Japanese and German artists. As the composite title misemono (curiosities) and yatai (booth) implies, the project space is a hybrid between the traditional vehicles of Japanese street vendors and European cabinets of curiosities or early scientific collections. In close cooperation with local art institutions, the project will make stops in several Japanese cities before finally traveling to Germany. At each of these stops, the goal is to collaborate with artists and their communities and to develop works and exhibitions for the yatai together. As the tour progresses, the collection will slowly grow, transporting the stories and ideas of all the people involved. At the end of the tour, the works are returned to their creators. The project space offers a platform for artistic self-organization as well as collective and participatory forms of art creation — free from economic constraints and the conventions of the art industry. The aim of this project is to initiate conversations between people from different cultural and socioeconomic backgrounds, to make the valuable work of art institutions more visible to the public, and of course to facilitate exchange between the Japanese and German art scene at the grassroots level.
So far, the following artists have exhibited inside the cabinet: Yoh Ajiki (JP), Shirley Cho (AU/DE), Aquiles Hadjis (VZ/JP), Kōta Hirakawa (JP), Saya Kubota (JP), Anna-Sophie Lewerenz (DE), Jak Peters (NL), Takako Takeuchi (JP/SE)
Script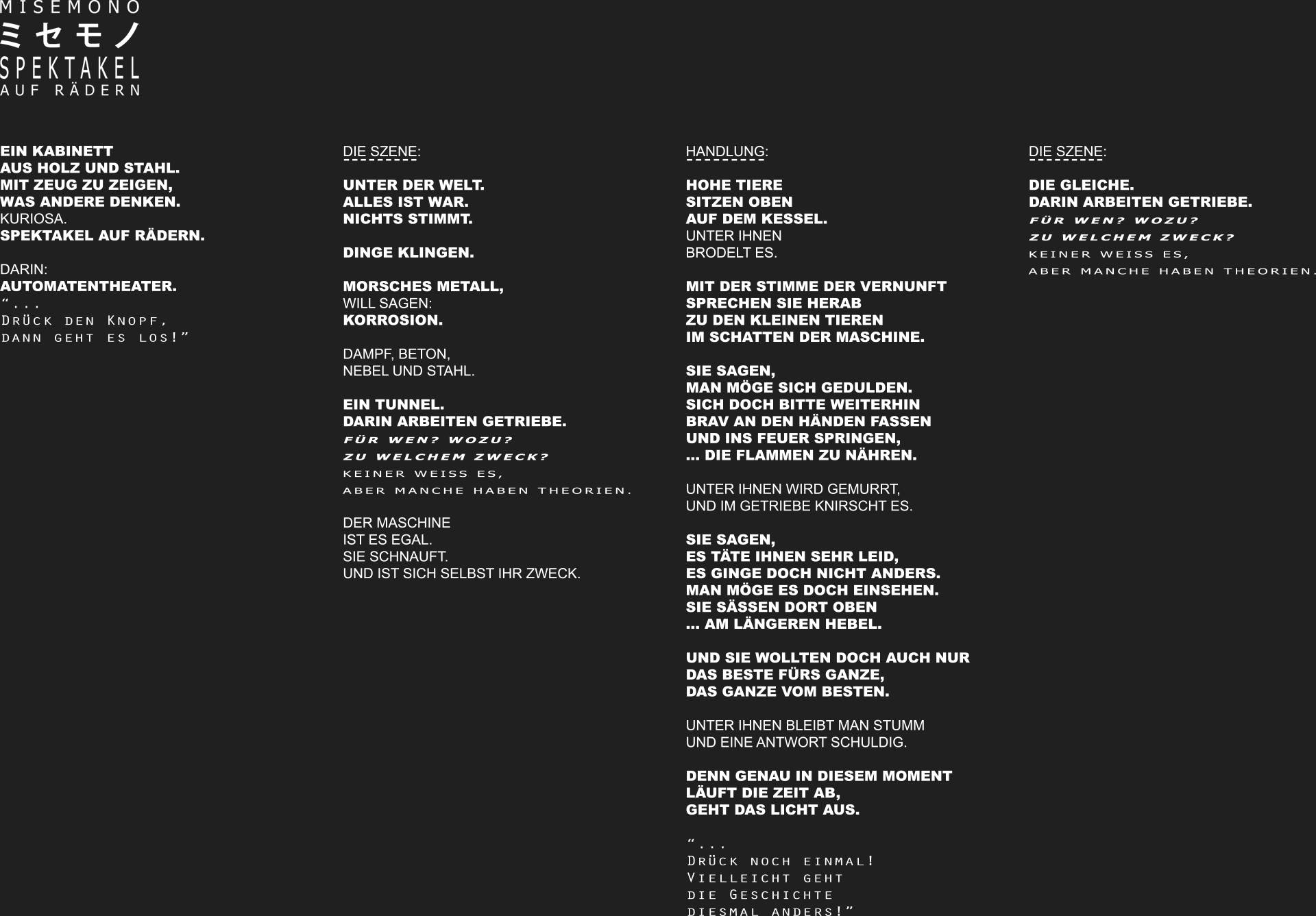 MISEMONO
ミセモノ
SPEKTAKEL
AUF RÄDERN
EIN KABINETT
AUS HOLZ UND STAHL.
MIT ZEUG ZU ZEIGEN,
WAS ANDERE DENKEN.
KURIOSA.
SPEKTAKEL AUF RÄDERN.
DARIN:
AUTOMATENTHEATER.
"... Drück den Knopf,
dann geht es los!"
DIE SZENE:
UNTER DER WELT.
ALLES IST WAR.
NICHTS STIMMT.
DINGE KLINGEN.
MORSCHES METALL,
WILL SAGEN:
KORROSION.
DAMPF, BETON,
NEBEL UND STAHL.
EIN TUNNEL.
DARIN ARBEITEN GETRIEBE.
FÜR WEN? WOZU?
ZU WELCHEM ZWECK?
KEINER WEISS ES
ABER MANCHE HABEN THEORIEN.
DER MASCHINE
IST ES EGAL.
SIE SCHNAUFT.
UND IST SICH SELBST IHR ZWECK.
HANDLUNG:
HOHE TIERE
SITZEN OBEN
AUF DEM KESSEL.
UNTER IHNEN
BRODELT ES.
MIT DER STIMME DER VERNUNFT
SPRECHEN SIE HERAB
ZU DEN KLEINEN TIEREN
IM SCHATTEN DER MASCHINE.
SIE SAGEN,
MAN MÖGE SICH GEDULDEN.
SICH DOCH BITTE WEITERHIN
BRAV AN DEN HÄNDEN FASSEN
UND INS FEUER SPRINGEN,
... DIE FLAMMEN ZU NÄHREN.
UNTER IHNEN WIRD GEMURRT,
UND IM GETRIEBE KNIRSCHT ES.
SIE SAGEN,
ES TÄTE IHNEN SEHR LEID,
ES GINGE DOCH NICHT ANDERS.
MAN MÖGE ES DOCH EINSEHEN.
SIE SÄSSEN DORT OBEN
... AM LÄNGEREN HEBEL.
UND SIE WOLLTEN DOCH AUCH NUR
DAS BESTE FÜRS GANZE,
DAS GANZE VOM BESTEN.
UNTER IHNEN BLEIBT MAN STUMM
UND EINE ANTWORT SCHULDIG.
DENN GENAU IN DIESEM MOMENT
LÄUFT DIE ZEIT AB,
GEHT DAS LICHT AUS.
"... Drück noch einmal!
Vielleicht geht
die Geschichte
diesmal anders!"
DIE SZENE:
DIE GLEICHE.
DARIN ARBEITEN GETRIEBE.
FÜR WEN? WOZU?
ZU WELCHEM ZWECK?
KEINER WEISS ES
ABER MANCHE HABEN THEORIEN.
* English translation not available at this time.